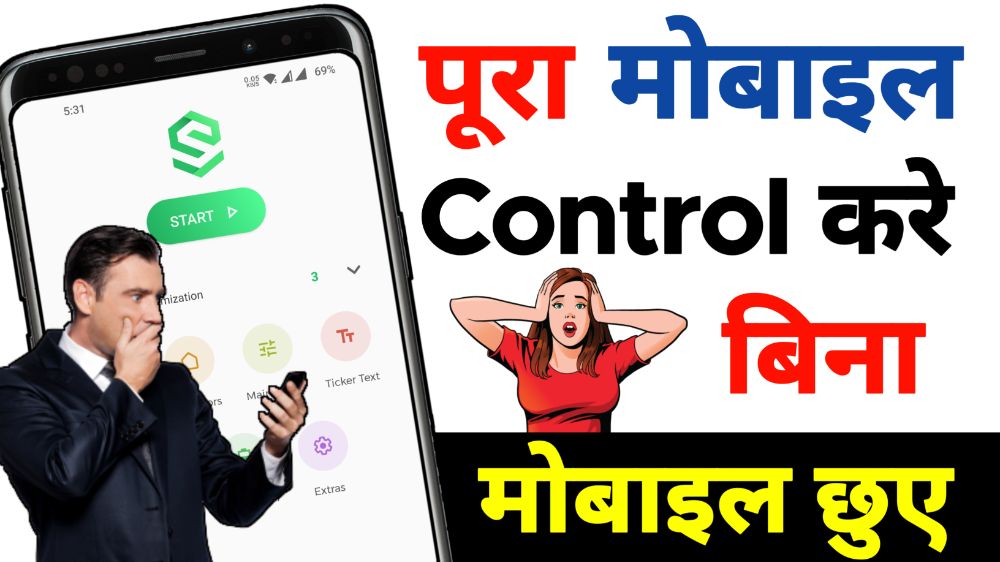 Introduction :
Hello friends today I will tell you how to customise Android mobile notification panel and change all the icons also customise all the interface and set quick gesture in notification.
You can set all type of gestures like single tap action and double tap action for take quick screenshot and quick mobile lock also adjust the display brightness.
Also you can change the notification style to many types of Android versions like MIUI interface One UI interface also iPhone style or any others.
Contact :
If you need any help regarding this mobile tricks then you can ask me directly to provide your question or queries in the comment section and I will try to help you definitely.
If you want to share any mobile tips and tricks related ideas then you can submit your ideas in the comment box or you can email me and I will definitely create tutorial video in future.
So now let's talk about this mobile tricks for customize the notification panel in Android just you need to install an apps in your mobile and then follow the process completely step by step.
Process :
The first step are click on the download button below and install this app from Play Store then you have to apply some settings to customize the notification bar.
After installing you need to accept all the required permissions and then you can change all the notification interface to many types of operating system style.
Also you can setup quick gestures action for single tap and double tap and many types of gesture features it can help you to use your smartphone quickly and save your times.
Also you can change the colour of notification icons and customise as your choice because here are available many types of options so just you need to try it once definitely.