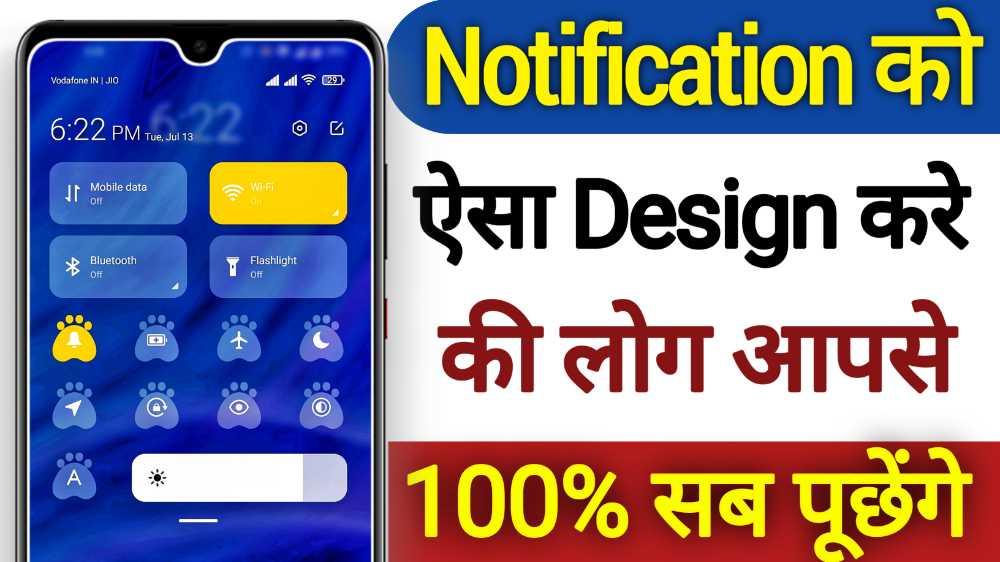 Introduction :
Hello friends if you want to customise your Android notification bar like MI or redmi operating system mobile then you can try this amazing feature to change your notification panel like MI mobile.
Here you can see same design and customised notification panel like redmi smartphone and also all the control buttons and brightness control all icons are changed to MI style.
You also change many type of setups like colours icon size and icon shape also the background image and background effect in this feature and here are available many type of advanced options that's are really amazing.
Contact :
I know to using this tricks you can customise as your choice because here are available many type of customisation option but still if you have any doubt then definitely you can ask me in the comment box.
Also if you know any type of Android tricks which I was not shared then definitely you can suggest me I will check your suggestion and tricks then also try to share with our audience so please provide in the comment section.
To apply this setting you need to install an application in your smartphone just click on the download button below. The download button activate after 30 seconds and you can download it after that follow the process which are mentioned in the next paragraph.
Process :
Install the application to click on download button and you are redirected on Play Store just install the application and open it after installation process completed.
Now accept and allow all the permission to work and perform perfectly in your smartphone and adjust with your system.
Now here are available many type of customise feature like colours and layout and also some extra options which are very easy you can customise it manually.
But before that you need to turn on the notification panel for activate and change the notification option. That's all my dear friends thank you so much.