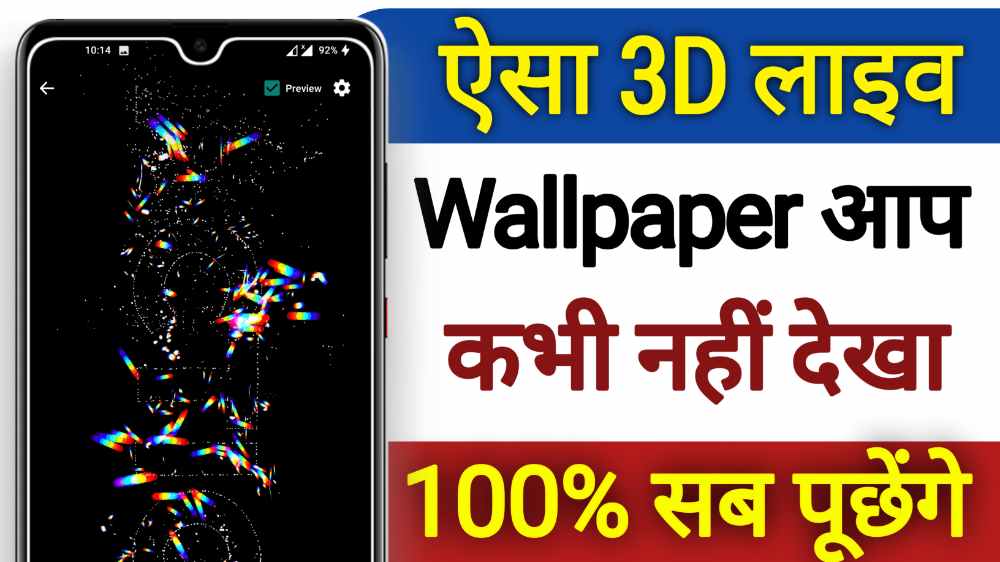 Introduction :
Hello guys if you want to set up many type of colorful amazing live animation wallpaper in your Android smartphone then you can definitely use this amazing Android live wallpaper app.
Here can see many type of live animation shape which are combination of all colors like rainbow. Which is looks amazing with all color combinations and it's absolutely work fine on amoled display in Android.
Also here are available some sensors like gyroscope and also touch sensor It means if you touch on the screen then the color are blue suddenly with amazing animation effect also if you move your handset then also this lighting are moved with your screen.
Contact :
So definitely you should try it once and I hope you like this awesome wallpaper tricks still if you have any queries then definitely ask me in the comment box I will try to reply you as soon as possible.
You can also provide me if you know any other tricks and tips regarding Android settings I will also receive your ideas and share with our audience family it can help to share tricks easily.
So to apply the setting you need to install an application and the application link I will provide it below in the download button. To install the application just click on the button and follow the process.
Process :
Install the application through click on the download button above and open from Google Play Store directly when the download process are completed perfectly.
After accepting all the permissions you can see amazing black colorful wallpaper on your skin you can customize the color grading and setup the animation just click on the plus icon and you can get many type of customization settings.
From there you can set up as your choice here are available many type of motivation quotes and alphabets also some shape icons. To set up as a live wallpaper in your smartphone screen and then press set to wallpaper button.
After that you can see this wallpaper are applied in your home screen wallpaper. And it's look really amazing You can touch on the wallpaper and it's show epic effect on the screen.