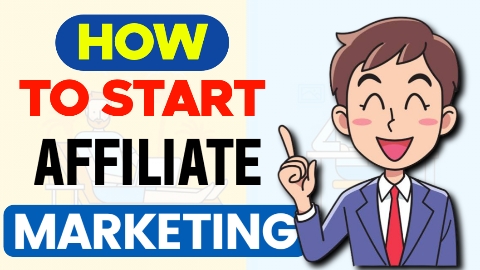 Hello everyone today I will talk about affiliate marketing so what is affiliate marketing and how to start work on affiliate marketing platform.
So AF late marketing is a very popular way to make money from online in your home free time to promote some products and items or any services to others and you will get some commissions from the affiliate service provider.
Well there are many types of affiliate marketing service provider companies available in the global marketplace so the process are you need to create any product affiliate link and share in our social media or friends circle if they will purchase the product then you can receive some commission as a earning which call affiliate marketing.
Let's talk about the important steps for beginners to start a marketing :
First of all you need to choose a perfect niche to start affiliate site or profile it is depend on the requirement of the customers like you need to choose this type of product which are very demand on the market. It can be many types of categories like fashion or software or any home decor items and health products and many more.
Now the next step are find an affiliate programs on your chosen niche and which are provide the best commissions from the earning after sale of this product this is many types of applet programs available like Amazon associate and shareasale or clickbank or any other options.
After that you need to sign up for your affiliate program because in some cases you need to wait sometime to get approval from the affiliate service provider on your niche. Because some affiliate company are have criteria in some cases like have a website or any other successful social media pages for profiles for any other qualifications and YouTube channels.
Now the next step after approved your affiliate program you need to choose the best product which you want to promote on your website because you need to makes your dad this product are genuine and you have already used and its value for money for your followers for customers because it is very important to believe on you for future.
Affiliate Marketing Platform Examples :
Now you need to create content on your product which you want to promote in your website or social media platform and submit the affiliate link in the description or bio in your page. You can create many types of content about your product like create any blog in your website or social media post or any video tutorials and review or email news letters and many more.
Next step are share your content in various way for drive traffic in your post so you can use many type of waste like search engine optimisation which called SEO also you are social media platform like pages and channels or any other paid advertising and you will receive lots of traffic related as your product who are interest on shopping and you will get more chances to making sales and create some earnings of the product commission.
Also you can monitor your campaign for paid or organically to optimise the ranking and system as based on the profits then apply some different strategy for any other techniques to get the best result and work perfect for long time.
But in the last I will give you my conclusion which is affiliate marketing is a very long process and you need to take patience and give some time and effort to get success in this platform with some resistance and lots of dedication but definitely it is very profitable if you perfectly and continuously and the last you will create or make online money like a job.