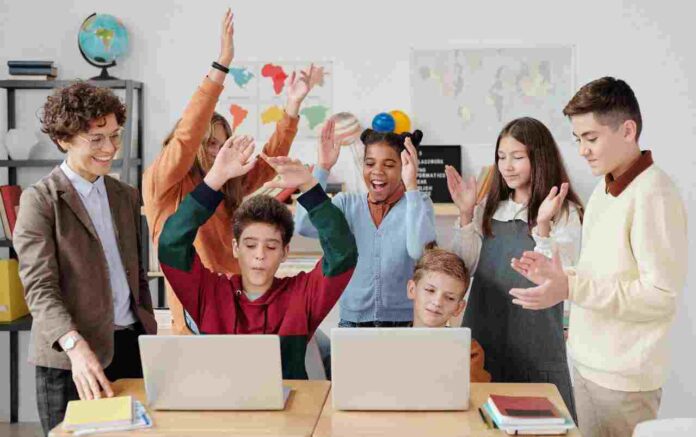 The popularity and legitimacy of specific apps can change over time, so it's crucial to do your own research and exercise caution when using any money-making apps.
Here are some popular types of apps that students in India have used to earn money without investment:
Survey and Task Apps:
Survey and Task Apps are mobile applications that provide users with opportunities to earn real money or rewards by participating in various activities. Survey apps offer users the chance to take surveys and provide their opinions on products, services, or market trends.
These surveys are conducted by market research companies or businesses seeking valuable consumer feedback. Users can earn cash or rewards for each completed survey. On the other hand, Task Apps offer small micro-tasks to users, such as downloading and testing apps, watching videos, or signing up for services. Completing these tasks rewards users with points, money, or gift vouchers.
Some task apps also include games that users can play to win cash prizes or participate in contests and tournaments for real money rewards. Both types of apps provide flexible earning opportunities without any initial investment, making them popular among students and those looking to earn some extra income in their free time. However, it's essential to select reliable and reputable apps to ensure a legitimate and rewarding experience.
Cashback Apps:
Cashback Apps are mobile applications that allow users to earn money or rewards by shopping through their platform. These apps work by partnering with various online retailers and businesses, and when a user makes a purchase through the app's link or by clicking on a specific offer, the app earns a commission from the retailer.
Instead of keeping all of the commission, the app shares a portion of it with the user in the form of cashback or rewards points. Users can accumulate cashback over time and redeem it for real money, gift cards, or other perks. Cashback Apps offer a win-win situation, as users get rewarded for their online shopping, and the app generates revenue through affiliate partnerships.
These apps are particularly popular among budget-conscious shoppers looking to save money on their regular purchases. However, it's essential to compare different cashback apps to find the best deals and ensure that the app is trustworthy and reputable.
Online Tutoring Apps:
Online Tutoring Apps are digital platforms that facilitate virtual learning and education by connecting students with qualified tutors and educators. These apps have become increasingly popular due to their convenience and accessibility, allowing students to access educational resources and expert guidance from the comfort of their homes.
Online Tutoring Apps offer a wide range of subjects and academic levels, catering to students of all ages and educational backgrounds. Through live video sessions, chat features, and interactive tools, students can engage in one-on-one or group tutoring sessions with experienced instructors. These apps also provide flexibility in scheduling, allowing students to arrange sessions at their preferred times.
Additionally, some apps offer personalized learning plans, progress tracking, and performance assessments to ensure effective learning outcomes. Whether it's for exam preparation, homework help, or mastering a particular subject, Online Tutoring Apps have revolutionized the way students access educational support and enhance their academic skills.
Freelancing Apps:
Freelancing apps are digital platforms that connect freelancers with clients seeking specific services or skills. These apps create a marketplace where individuals or businesses can post their projects or job requirements, and freelancers can browse through these listings to find relevant opportunities.
Freelancers, who can be writers, designers, developers, marketers, translators, or any other skilled professional, can create a profile showcasing their expertise and past work experiences. Clients can then review these profiles and hire freelancers based on their requirements and budget. Communication between clients and freelancers typically occurs within the app, making it easy to collaborate remotely on projects.
Freelancing apps also handle payment processing and ensure a secure transaction between parties. These platforms provide flexibility for freelancers to choose their projects, set their rates, and work from anywhere, making it an attractive option for those seeking autonomy and work-life balance.
For clients, freelancing apps offer access to a global talent pool, enabling them to find specialized skills for their projects without the need for long-term commitments. Overall, freelancing apps have revolutionized the way people work, empowering individuals to pursue their passions and skills while providing businesses with a scalable and efficient way to access top-notch talent.
Gaming Apps:
Gaming apps are mobile applications that provide a wide range of interactive and entertaining games for users to play on their smartphones and tablets. These apps cover a vast spectrum of gaming genres, including casual games, puzzles, strategy games, role-playing games (RPGs), action games, and more.
They often come with engaging graphics, immersive sound effects, and intuitive touch controls, enhancing the overall gaming experience. Gaming apps cater to a diverse audience, from casual players looking to pass the time to hardcore gamers seeking complex challenges and competitions. Many gaming apps incorporate social features, allowing users to connect with friends, compete with others in multiplayer modes, and share achievements on social media platforms.
Some gaming apps also offer in-app purchases for virtual goods or power-ups, providing an avenue for app developers to monetize their creations. With the increasing popularity of gaming apps, they have become a significant part of mobile entertainment, offering a vast and ever-growing library of games for users to explore and enjoy.
Referral Programs:
Referral programs are marketing strategies used by businesses and platforms to encourage their existing users or customers to refer new users or customers to their products or services. These programs work on the principle of word-of-mouth marketing, where satisfied users are incentivized to spread the word and bring in potential customers.
In a typical referral program, existing users are provided with unique referral links or codes that they can share with their friends, family, or social networks. When someone new signs up or makes a purchase using the referral link, both the referrer and the new user are rewarded with benefits, such as discounts, cashback, points, or other incentives.
Referral programs are win-win situations, as the company gains new customers with relatively lower acquisition costs, and the referrer and new user receive valuable rewards. These programs have proven to be effective in promoting customer acquisition, increasing customer loyalty, and driving growth for businesses across various industries.
Remember that while these apps can provide opportunities to earn extra income, they might not make you rich, and the income potential can vary. Always be cautious and check reviews and ratings of the apps before downloading them. Additionally, read the terms and conditions of these apps carefully to understand how they work and how you can cash out your earnings.
Lastly, be wary of any app that asks you for personal information or money upfront, as these could be potential scams. Stick to well-known and reputable apps with positive user reviews to ensure a safer experience.