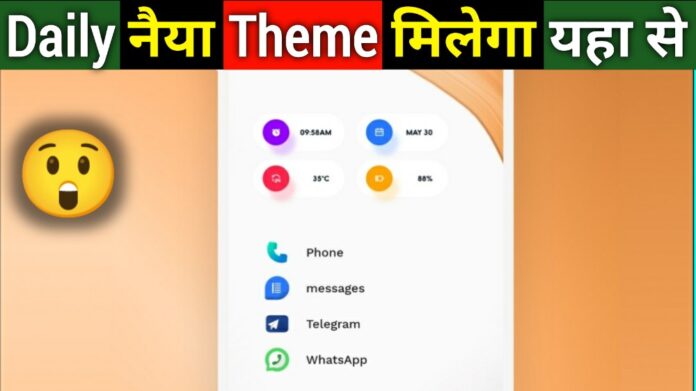 Introduction :
Hello everyone here I will tell you how to customise your Android mobile layout to Pro themes which looks really amazing and premium interface and options.
Here you can get many type of categories like AMOLED and dark or colourful and many type of new interface customised options which are change all mobile experience.
Some applications are paid but also free application are available here so you can customise as your own freedom and you can change the wallpaper directly from this apps wallpaper gallery.
Contact :
If you want to ask any question or if you have any doubts then you can put down your comment in the comment box below and I will reply you as soon as possible.
Also you can share Android mobile tips and tricks which is very helpful for us if you want to share with our audience any Android tips and tricks.
Now let's talk about this amazing Android mobile customisation setup tricks so you have to download an application in your mobile and I have provided the download link below and then follow the next paragraph.
Process :
To install this application click on the download button below and then from Google Play Store you have to open this app directly and allow all the permissions which are required.
Now you can see many type of categories like wallpapers mobile themes or your own creativity and many more.
Also you can choose from many types of theme categories like light theme or dark theme and amoled type and many type of another combinations.
So just you have to slide up and you can see lots of Android themes which are already customised and just you have to choose and set up in your own mobile layout.