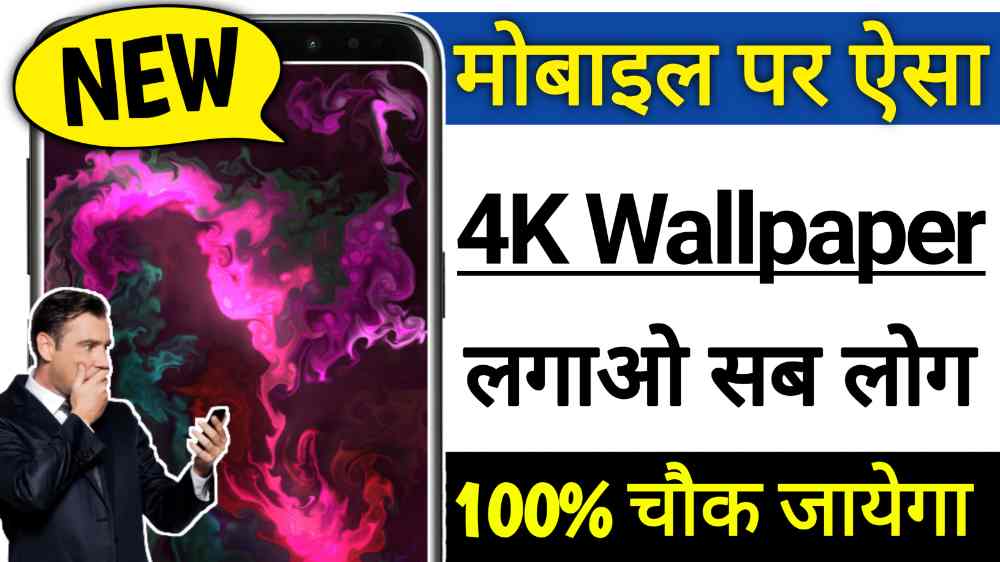 Introduction :
Hello friends if you want to set up your Android smartphone and you want to customize your home screen background wallpaper to colorful light 4K color wallpaper. Which are looks amazing definitely you should try it in your smartphone today.
When you are applying your mobile then if are you touch on your screen and it's automatically create many type of colors like rainbow and lighting animation which is looks really awesome and without any touch your home screen full black.
If You are using any type of smartphone which is supported Amoled display then it's look better compared to normal smartphones which is not compatible for Amoled technology display.
Contact :
So now let's talk about how you can set colourful live wallpaper in your Android smartphone but still if you face any issues or doubts then please comment below I will definitely help you to solve this problem.
Also you can provide your suggestions for regarding any topics in the comment box it can help me to grow our technology ideas and I will definitely share with our audience also as my experience.
So first of all click on the download button below after 30 seconds and install the application in your mobile to set up this live wallpaper and then follow the process which I will mentioned below step by step in the next article.
Process :
Download this Android app in your smartphone and then open from playstore directly after installation process completed.
Now you need to do some settings to apply in your home screen wallpaper and you can see that amazing colour effect its working live.
Just open this application and allow some permissions to work perfectly without any issues and now you can see a black skin just click or drag skin and you can see amazing colour full background animation like rainbow and combination of all colours.
So if you want to setup as your home screen wallpaper just click on the round icon top left side corner and then you can see many type of customers inserting just slide up and you can see set wallpaper button just click on it.
Now you can get set wallpaper button just continue again and it is applied in your home screen in Android and now you can close this application.
Now you can easily test this wallpaper for anyone touch on the home screen and automatically its colour animate also if you are slide on the screen then it's automatically showing superb colour combination background effect.
I hope you like this tricks so please share with your friends thank you so much for today.