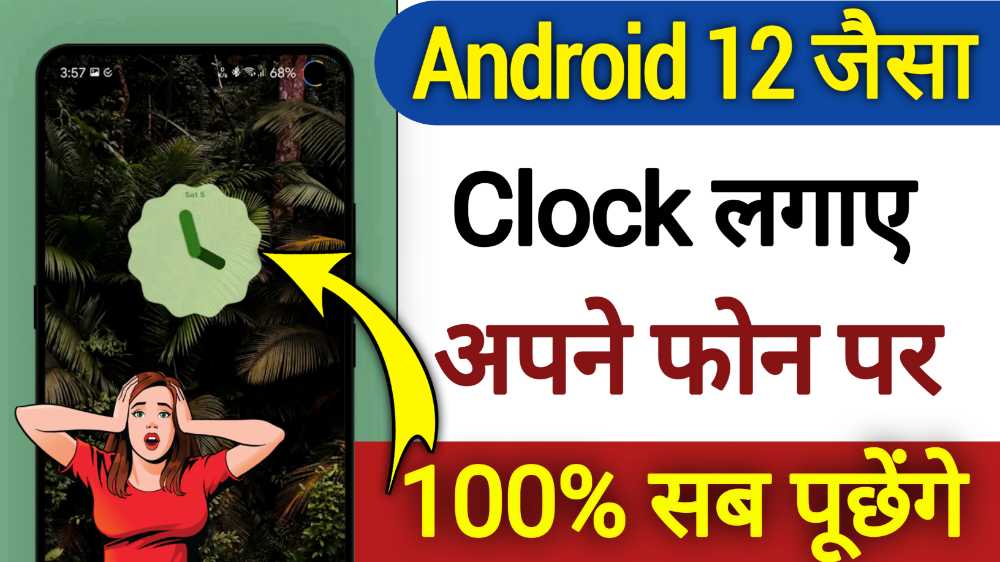 Introduction :
Hello friends if You want to setup Android 12 widget for clock in your lowest version Android smartphone. Then today I will tell you how you can do it and how to setup Android 12 clock widget in any version Android device.
Well Android 12 is a new Android version in this time which are launched recently and they all are customisation setup and widget pack and also all interface are looks very brilliant and amazing.
So if you want to use Android 12 widget and all any other options in your lowest version Android mobile then follow the process which I am telling today. After that you can easily use Android 12 widget feature.
Contact :
When you are apply this setting and if you have any doubts regarding this tricks then definitely you can comment below with your question.
Also if you know any new Android settings or features then please you can share with us I will definitely post as your ideas in our feed. So definitely you can provide your all questions and suggestions its very helpful for me.
To apply this setting before you need to install an application in your mobile. Just click on the download button below after 30 second and you can get the download button.
Process :
First of all click on the download button to install the application then you are automatically redirected in Google Play Store.
After installing open this application and you can see many type of designs Android 12 clock widget setups.
You can easily choose any design widget which are apply in your home screen of your Android phone.
After choosing just click and hold on the blank home screen and you can see Android 12 widget clock. Just choice your design and hold it press and this widget are applied in your home screen.
Also you can customise as your screen size of this clock size you can increase or decrease for manual adjust.
I hope you like this tricks so please share with your friends and thank you so much.