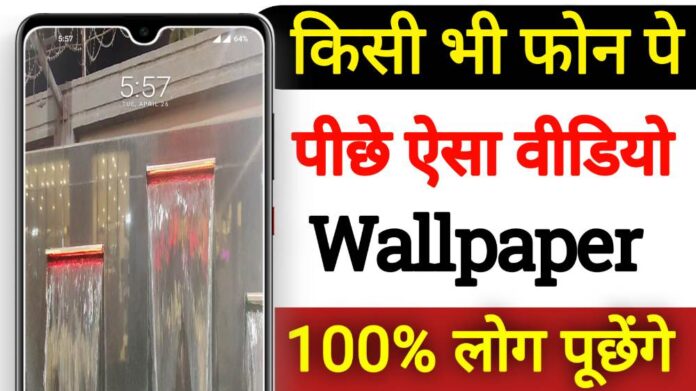 Introduction :
Hello everyone today I will tell you how to set video as a wallpaper on Android which is very amazing tricks for video wallpaper background in Android mobile.
You can set up video wallpaper in your Android home screen and lock screen here are both options available and its look very unique and attractive.
You can set some seconds of video footage as your choice and you can set from your gallery to your mobile background wallpaper.
Contact :
It is very easy tricks and I will guide you step by step here but still if you want to ask any question then you can put down your queries in the comment box.
Also you can provide your ideas in the comment box if you want to share any Android tricks with our audience then definitely I will accept your comment and share as your suggestion.
So the first step are you need to install a small application in your mobile and I will provide the apps link below in the download button.
Process :
So as you know the first step are click on the download button and you're redirect on Google Play Store to install this app then open directly from there.
Now accept some requirement permissions to set up this video wallpaper perfectly in your mobile home screen or lock screen.
Now you can see many types of options but just you have to click on the set wallpaper button and you can see your mobile gallery are showing.
So just select any video footage which you want to set up in your mobile background image as a video wallpaper and then click set wallpaper button.
Now you can click back button and complete the video wallpaper background in the home screen and lock screen or also you can set up separately and its look really amazing.