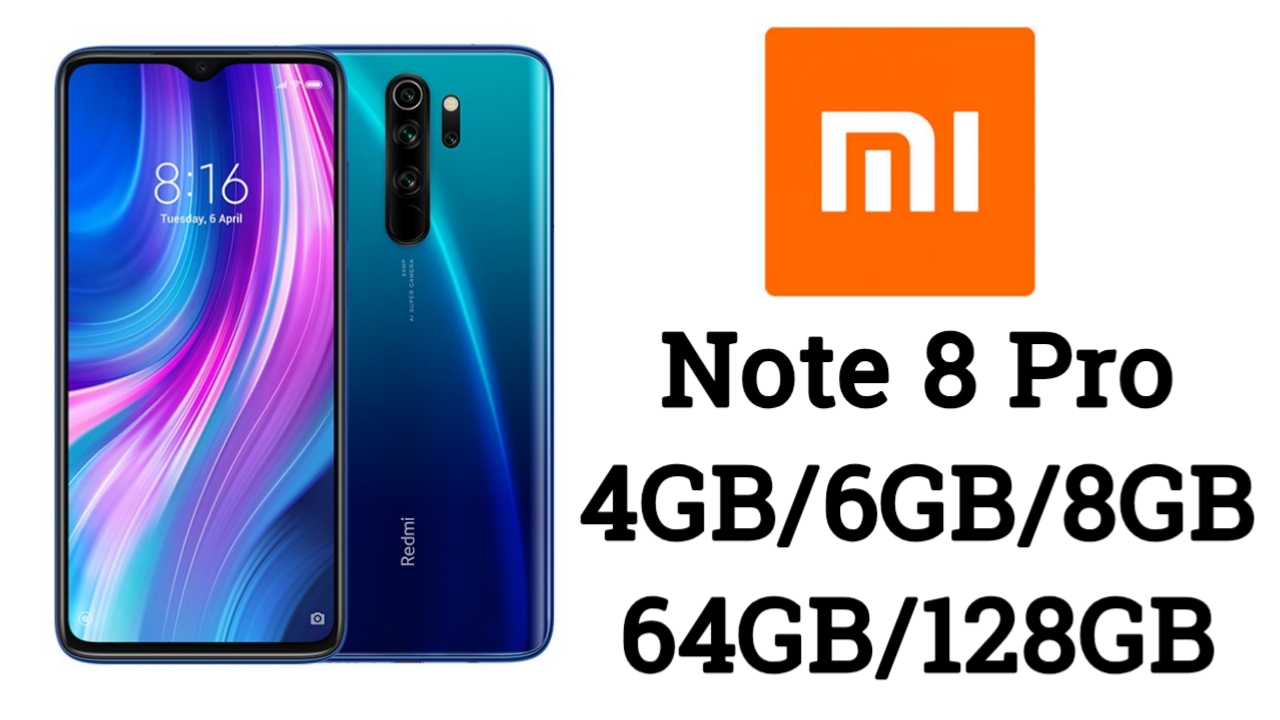 Topic Intro :-
Hello friends, आज हम बात करने वाले हैं Redmi Note 8 Pro Mobile के बारे में। कि आखिर इस मोबाइल के अंदर ऐसा क्या-क्या फीचर्स दिया गया है जो कि अगर हम खरीदते हैं तो हमें मिलेगा तो चलिए देखते हैं इस पोस्ट के माध्यम से।
Redmi Note 8 Pro Highlight Features :-
तो चलिए पहले हम लोग बात करते हैं इस मोबाइल के कुछ हाइलाइट फीचर्स के बारे में। इस मोबाइल के अंदर दिया जा रहा है 64MP Quad rear camera with portrait mod also Ultra wide lens micro lens LED flash AI support and also beautify support. And front camera is 20 megapixel camera.
इस मोबाइल के प्रोसेसर यानी की परफॉर्मेंस की अगर बात किया जाए तो यहां पर आप बहुत ही स्मार्ट गेम खेल सकते हैं जो की बहुत ही पावरफुल प्रोसेसर इसके अंदर दिया गया है इसका जो प्रोसेसर है वह है smooth gaming experience with powerful Helio G90T gaming processor. With game turbo and liquid cooling technology.
अगर डिस्प्ले के बारे में बात किया जाए इस मोबाइल के तो यहां पर आपको देखने को मिलेगा 16.58 cm or 6.53 inch dot notch HDR display 2340 x 1080 pixels resolution and 9.5:29 expect ratio. 2.5D curved glass.
In this mobile we get Amazon Alexa built in simple say Alexa to play music quickly you are the news is control your smart device or check the weather where ever you are doesn't matter just ask and Alexa will respond instantly to you.
In this device the memory storage and SIM capability is 8GB RAM 128 GB internal memory and where we can extend upto 512 GB the SIM Slot is Dual SIM nano Sim and nano sim dual standby mode network supported is 4G + 4G.
Android version Pie v9 operating system with 2.050 MediaTek helio G90T octa Core processor is available in this Android smartphone.
Where the best battery capability is 4500 ah lithium polymer battery providing talk time of 41 hours and standby time of 666 hours 80 watt first charger supported handset.
Hindi box we can get power adaptor with USB cable sim ejector tool warranty card user guide to use the handset and clear soft case also.
Redmi Note 8 Pro product information :-
OS version is Android
RAM supported 4GB, 6GB and 8GB
manufacturer brand is redmi.
item model number is redmi Note 8 Pro
wireless communication technologies supported in this handset is Bluetooth and also Wi-Fi hotspot
connectivity technologies supported in this device is GPS, glonass, deidou, USB 2.0 OTG IR blaster Bluetooth version 5.0 wireless technology 802.11 a/b/g/n/ac, Wi-Fi, WiFi.
special features in this mobile is dual sim GPS music player video player, scope in field proximity sensor, accelerometer, ambient light sensor and eCampus.
other camera features is 8 megapixel camera
foreign factor is touch screen phone supported
this device weight only 200 grams
the colour is four variant colours electric blue, gramma green, helo white, Shadow black.
the battery power service supported is in build 4500.
with this mobile we can get in the box mobile handset power adaptor USB cable sim ejector tool warranty card slip user guide manual and clear soft case also.
My Opinion about Samsung Galaxy M30s :-
तू अगर मेरी तरफ से बोला जाए Redmi Note 8 Pro यह मोबाइल बहुत ही अच्छा है इस दाम के अंदर इस मोबाइल के अंदर कितने सारे चीज दिया गया है जो कि बहुत ही काबिले तारीफ है और यह हमारे बहुत ही काम आने वाला है। तो अगर मेरा राय के हिसाब से बात किया जाए तो बेफिक्र होकर यह मोबाइल आप जरूर खरीद सकते हैं। तो चलिए फिर मिलते हैं ऐसे ही और एक नए पोस्ट के माध्यम से। मेरी तरफ से आज के लिए बस इतना ही।
धन्यवाद।