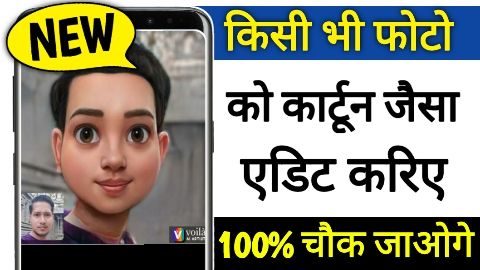 Introduction :
Hello everyone if you want to edit your picture like cartoon style or any art style like water colour and pastel colour then easily you can do it to using this tricks.
Well all settings are you can apply to using your smartphone and it's just simple step within a second your photo are transferred like cartoon shape.
To use this setting you can upgrade your editing profile picture in next level and its look like very amazing so definitely you should try it one time and I am sure you are impressed.
Contact :
If you have any queries then you can ask me I will definitely solve your doubts just put down your question in the comment section I will check as soon as possible.
And if you are want to share your new ideas or suggestions then also you can provide me in the comments and I will definitely experiment on your suggestions Android tricks and share with our audience.
To using this setting you need to install an application in your smartphone this application is really awesome and its recently launched. So just click on the download button below.
[su_button id="download" url="https://play.google.com/store/apps/details?id=com.wemagineai.voila" target="blank" style="flat" background="#ef0c12″ size="7″ center="yes" radius="0″ icon_color="#ffffff"]DOWNLOAD[/su_button]
Procedure :
Install the application and open directly from Google Play Store to edit your photo like cartoon.
Now you need to select style from magazine in front of you which you are like because there are so many type of editing presets.
After selecting you need to choose your photo from gallery and after selecting that your photo or after few second automatically edited.
Now you can change your cartoon shape and you can save just click on the top right side corner save button.
After that you can see your photo in your gallery separate folder.
I hope you like this trick so you can share with your friends definitely. That's all my dear friends thanks a lot for today.