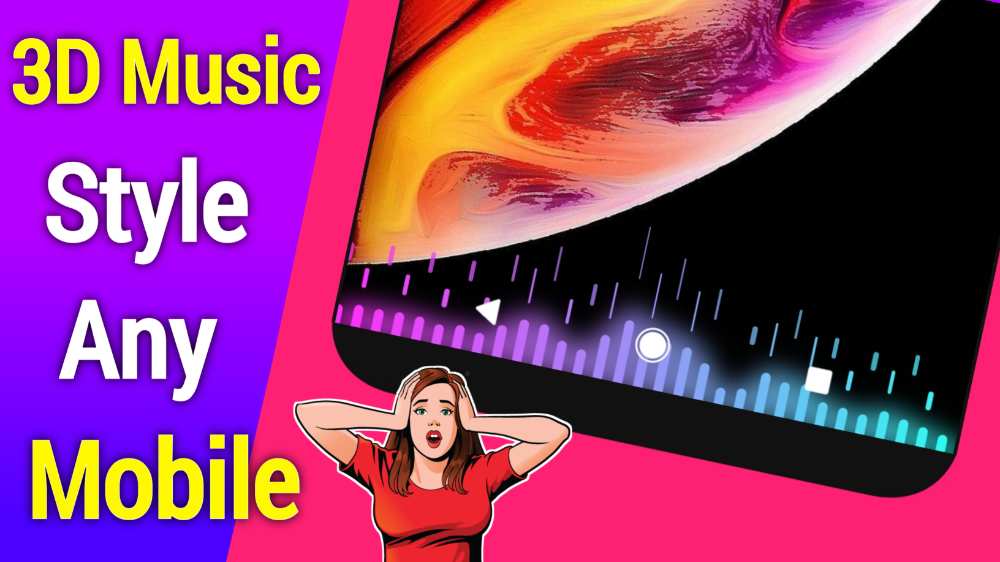 Introduction :
Hello friends if you want to create or make 3D lighting animation for music then definitely you can try this feature in your smartphone what I am telling today.
This is very awesome and really amazing after applying this feature you can impress when it's playing on your smartphone with amazing lighting interface.
So now let's talk about it how to apply for your smartphone and definitely you need to follow all the process and settings which are most important to turn on this feature in your mobile.
Contact :
If you have any doubt or queries then definitely you can ask me in the comment box I will check your comment as soon as possible and try to reply you.
Also you can provide your new ideas or suggestions if you have any feature or updates regarding Android settings then definitely you can share with us.
So now first of all you need to install an application to complete the process just click on the download button below and follow the process which are available in the next paragraph.
Procedure :
Install the application and then you are automatically redirected to the download page on Google Play Store just click on the install button and wait for the complete.
After completed open this application and allow all the access to turn on this widget in your smartphone perfectly.
Now you can see many type of colour animations as 3D style with multi colour interface which are looks really awesome.
So just you need to select any lighting setup and click to turn on button and its automatically adjust with your smartphone and when your play any music for videos then this lighting animation are animate in the bottom of the screen.
That's all my dear friends thank you so much for today.